Our Achivement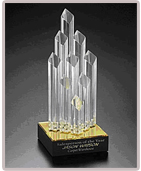 Dr. C V Satish conducted a workshop at the County Hospital at Vijayawada (India) recently and successfully operated on a patient having a large Renal stone. He did a PCNL (Per cutaneous Nephrolithotripsy) with an Upper calyx puncture. He also delivered several talks on Urology-Stone disease, Prostate etc. for the department of Urology there. He was conferred a degree of 'Visiting Professor" by the Andhra University.

The Hospital is very well known for treatment of Urinary Stones, Prostate Cancer, Kidney Cancer, Bladder & Testis Cancer Most of the newer technology in Urology and Imaging e.g. CT-Scan, MRI, Isotope Scan etc are installed at Satish Urologyas soon as they get approved in Singapore or American hospitals.

Dr. C V Satishis a Senior Urologist with an extensive experience in Endoscopic Surgeries and Urological Cancer Surgeries. He is a council member of Indian Urology Association and Member of various International Organisations. He is invited to do Radical Prostatectomy (for cancer prostate) and PCNL (for Kidney Stones) at various conferences in India and Abroad.